Gateway Natural Area
5216 Poudre Canyon Highway, Bellvue, CO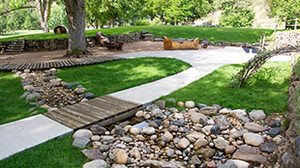 Audio Segment: Gateway Natural Area
Gateway Natural Area (formerly Gateway Mountain Park) offers a variety of recreational opportunities including nature trails, boat launch area, fishing, picnic shelters, information kiosks, and a natural playground. This natural area is the site of the city's old water filtration plant, where the North Fork of the Poudre River joins the main Poudre River. The Civilian Conservation Corps of the 1940s were also instrumental in building several trails and roads here. Two Heritage Area interpretive signs can be viewed here.
PHA's river safety initiative, "Play it Safe on the Poudre," highlights this natural area through newly installed safety and educational signage along the river, public outreach and other means. Gateway is a put-in location for the upper stretch of the Cache la Poudre River.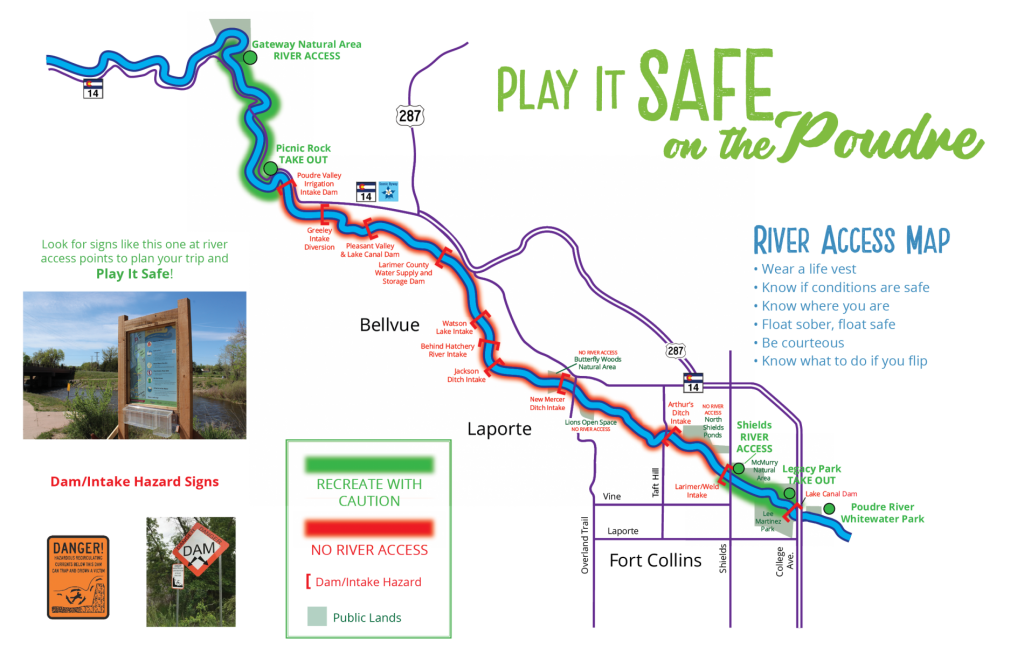 Download a River Access and Safety Map
Tourism Information
Hours:
Open from dawn to dusk. Entering or returning through Gateway is not permitted after dusk.
Cost:
The daily parking fee of $6 per standard vehicle is required year round
Annual passes are available through the Fort Collins Natural Areas department
Accessibility
Visitors Welcome
Wayside Sign
Near bridge
Directions
From Fort Collins, head north on Shields St until you reach Hwy 287 (College Ave). Turn left (west) onto Hwy 287 North and proceed .5 miles before turning left (west) onto Hwy 14/Poudre Canyon Rd. Continue 5.4 miles and then turn right (north) into Gateway Natural Area.